Do Risk Index Methods Fit to Historical Buildings?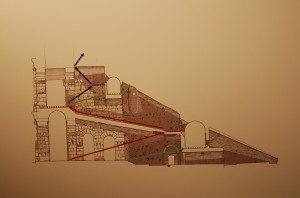 Assessing fire risks in historical buildings may be a complex task. Normally, means of egress, structural fire resistance, decorations and other fire related aspects of historical building present  important differences from what prescriptive rules ask. So, sometimes the only option to evaluate a fire safety project remains the use of the performance based approach. Such approach, on the other hand, cannot be used in a relaxed way, since there's still a huge need of data about fire behavior of archaic materials and fire causes. Moreover, performance based approach implies the need of  performing fire simulations in complex environments. As a consequence, normally the fire engineering assessment will hardly be performed in the needed comprehensive manner.
A possible shortcut to avoid wasting time assessments (as performance based can frequently be), which can be always subject to criticism due the complexity of the problem, has been hypothesized in using methods based on risk indexes. Such methods are not new and are based on the attribution of values to parameters used to help  in the assessment. A severe lack of transparency in such methods can be found in the difficulty found in identifying objective paths to attribute values to parameters.
Given such a situation, do Fire Risk Index Methods fit to the actual needs of cultural heritage safety?
We welcome any comment about this argument.