Historic Buildings Fire Risk Assessment Tools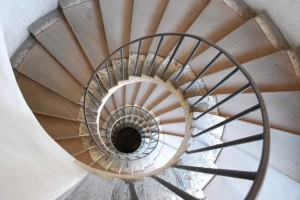 Assessing fire risk in historic or heritage buildings is a defying task for every fire safety professional, as well as for every architect concerned with the problems of updating such buildings to new uses. In general, fire risk assessment in the case of a normal building is carried out on checking the compliance of the building to the relevant fire safety standards. New office buildings, shops, schools, museums and many other occupancies are covered by codes in the most of countries. Thus, assessing the risk is a rather easy job.
In other cases, when standards are not available, guidelines or general criteria give the necessary hints to develop a good level fire risk assessment. But, when the building to be assessed has an historical value, the problems which arise do not always find a satisfying answer in the general principles or codes of fire protection.
How to deal an important museums which is supposed to be extremely crowded if stairs to not meet fire standards? Which alarm system fits complex structure wooden roof? How to fight fire when water cannot be easily provided?
In order to give adequate answers to such questions, there are few tools which actually allow to assess fire risk and develop a correct protection strategy. One of the most interesting documents concerning the problem is the NPFA 914 Standard (Code for Fire Protection of Historic Structures), which addresses fundamental arguments as:
security
prescriptive and performance-based options
management
addition, alteration and rehabilitation works, and fire precautions during construction, repair and alteration works
special events
inspection, testing and maintenance
survey forms for conducting arson vulnerability assessments
guidance on the implementation of operational controls
Provisions for the use of arc fault circuit interrupters (AFCIs) to protect electrical circuits
wildfire protection criteria
criteria for determining contractor qualifications
inspection, testing, and maintenance requirements for premises security systems
criteria for special event protection and security
Another tool available, quoted also in the NFPA 914 code but not dealt as a single topic by specific standards, is the performance-based approach, which is developed through the fire safety engineering instruments. Such approach implies that the objectives of the risk analysis are shared among the stakeholders and, consequently, that fire safety scenarios are selected using the expert judgement and verified through simulations of fire. The most significant part of such analysis is the scenario selection, since the results will show the adequacy or non adequacy of fire safety strategy respect to the selected fires.
At the moment, the main obstacle to be removed in using  fire safety engineering to cultural and historical building fire safety is a relative lack of data about fire behavior of historical material. Few data are available about fire damages or extinguishing agents damages to i.e. old canvas or papers (actually, historic or archaic materials cover a very wide range, from metal to almost every organic material object). An  extensive research in such field needs to be developed. An important step towards such goal has been recently undertook by the Fire Research Foundation in order to collect such kind of data.